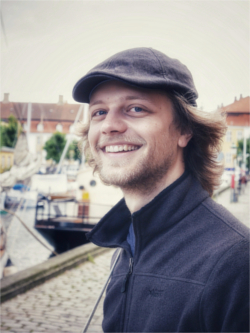 Sebastian Weichwald.
News / Publications / Misc / Appeal for accessible research / Olds
I am interested in the foundations of causal inference and its potential to provide novel insights in neuroimaging. We were the first to provide a comprehensive set of causal interpretation rules for encoding and decoding models in neuroimaging studies (see this publication and this explainer video (5 min)).
I am a PhD student at the Max Planck Institute for Intelligent Systems and associate fellow of the Max Planck ETH Center for Learning Systems, supervised by Bernhard Schölkopf, Moritz Grosse-Wentrup, and Joachim M. Buhmann. I obtained my MSc in Computational Statistics and Machine Learning from University College London, funded by the German National Academic Foundation (Studienstiftung) and the German Academic Exchange Service (DAAD), and my BSc in Mathematics from the University of Tübingen.
I am happy to receive criticism, comments or helpful suggestions: sweichwald AT tue DOT mpg DOT de .
News. ↑
June 2017.

Our paper Causal Consistency of Structural Equation Models has been accepted for an oral presentation at UAI 2017.

May 2017.

Our causality tutorial has been accepted for PRNI 2017. (slides)

Jun 2016.

Attending OHBM 2016 – exciting! Thanks to Russell Poldrack, Martin Lindquist, and Christoph Herrmann for making our symposium "What Neuroimaging Can Tell Us? From Correlation to Causation and Cognitive Ontologies" a success! (The slides for my talk can be found here.)
Publications. ↑
Peer-reviewed articles.
Peer-reviewed conference papers.
Preprints.
Misc. ↑
Appeal for open access, preprints and accepted manuscripts. ↑
In my opinion research results should be accessible to everyone. If not publishing open access, authors should consider posting preprints or accepted manuscripts on arXiv or their personal website. The SHERPA/RoMEO database makes it easy to check a journal's/publisher's policy and decide on posting a preprint or author accepted manuscript.
Olds. ↑
Nov 2016.

Aug 2016.

Mar 2016.

Mar 2016.

Jan 2016.

Dec 2015.

Aug 2015.

Jun 2015.

May 2015.

Nov 2014.

Aug 2014.

Jun 2014.

Feb 2014.

Jan 2014.

Oct 2013.